- July 24 2011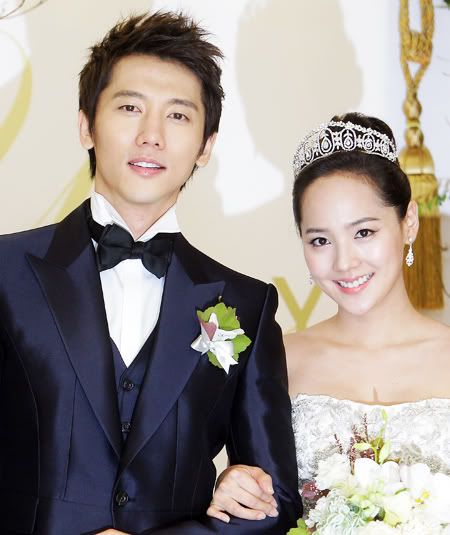 Actress/ former Pop Star Eugene gets married to actor Ki Tae Young. For those who watched Creating Destiny, and loved their antagonistic and rocky courtship in the drama, well they've made it a reality now! :)
-July 29, 2011
Finally the lawsuit between Seo Taiji a Lee Ji ah has been closed and they have agreed to abide by the divorce they filed back in 2006 in the United States.
- August 5, 2011
One of Korea's longest running pop group, initially from SME ten years ago, Shinhwa now launches their own entertainment label called Shinhwa Company in which all six members (Eric Mun, Kim Dong Wan, Shin Hye Seoung, JunJin, Lee Min Woo and Andy) are founders. They have completed all legal actions necessary to use the name.
Hyun ah's part in the 4Minute MV Bubble Pop is charged with impropriety by the Korea TV watchdog the Korea Communications Standards Commission. They have told all stations to skip over her part because they were too inapropriate for the young generation. Cube Ent. has decided that at this moment they cannot change the dance steps so Hyun-ah will be absent from TV presentations of Bubble Pop.